théATRE tea shop and pastry bakery is a small project characterized by a curved hand-made ceiling created by folding steel sheets into a unique piece by local artisans. The sinuous and dynamic shape resembles the movement of large water drops in the very moment before they become tea, creating interesting reflections of materials, colors and light. The main façade is open like a theatrical stage to the public. The interior features simple and minimal lines, with front bar functions organized as two solid marble boxes placed on floor and bright linear shelves, made of glossy ceramic tiles on both shop sides, that offer displays for tea products.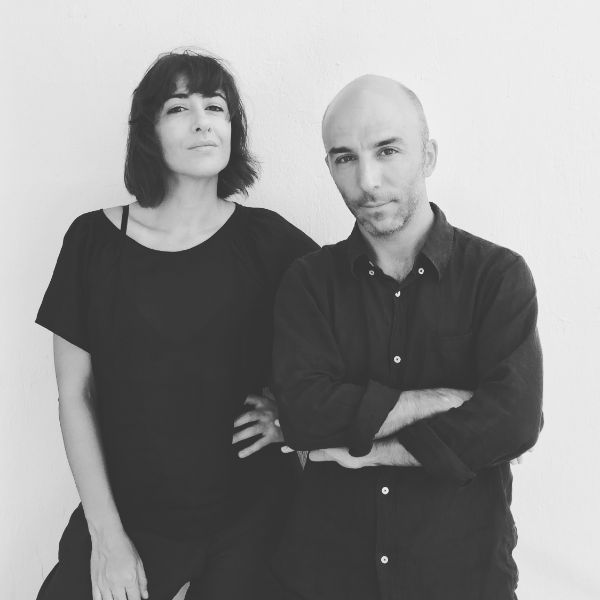 Italian architects Marcella Campa and Stefano Avesani are working in China since 2005 focusing on art and architectural projects. They are the founders of INSTANT HUTONG art project and of Beijing based architectural design practice STUDIO RAMOPRIMO.
RAMOPRIMO design projects range from urban planning to architecture, interior design and graphics. Main focus of the studio is the interaction between the social and the build environment offering at different scales vibrant design solutions for any contemporary urban living need. In parallel with the design practice the studio is involved on the INSTANT HUTONG art project, which is combining different media to create inspirational and playful interventions, ranging from emotional and colorful art installations to participatory performances and public art interventions.
Projects at RAMOPRIMO are investigating contemporary processes of rapid urbanization in China, the relations between social and physical aspects of everyday environment and ways for people to reinterpret the urban landscape.
Their projects have been awarded important international prizes and have been exhibited in museums and galleries in China and abroad.